Do Something Extraordinary
5951-B College Avenue, Oakland, CA 94618
Every person is unique. Our Mission is to provide for each student, the most effective,
personalized, vibrant, human, compelling and engaging learning environment possible.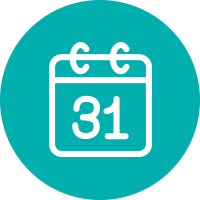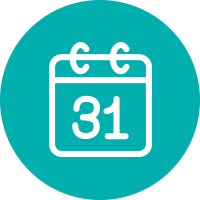 It's here! Many of you have been asking and it is here. We still have a few things to add like Information Sessions but you can get an idea of things to come if you are planning those family vacations.
At the end of the 2017/2018 school year, we made available to every student our school's very first year book. However, we were not done yet. When students and parents return at the end of August, we will have full page stickers for the yearbook for those events we were not able to put in the yearbook before sending it to the printer. You will be able to pick up the stickers for the Berkeley Lab Trip, Camping on the Spring Retreat, and for Graduation 2018.
​
Parents of Graduates: If you would like photos and video of your child from graduation, let us know.
Also, we will have a pdf of the yearbook for anyone from the school that would like a digital copy. Also available, if you would like a DVD or a digital file, we have additional supplements for the yearbook including EXTRAORDINARY GUATEMALA: THE MOVIE featuring the school's adventures abroad which runs about 1 hour 18 minutes. And we will have two one hour movies based of the school year which features many of the videos we put on social media and many that have not been seen. It was a busy year but we were able to capture most of it by photo and video. Look for these things at the Welcome Back BBQ. Speaking of which.....
The new school year will be starting soon. We hope everyone is able to get out and enjoy some summer adventures. Maybe you went to the beach? Perhaps catching up on the summer blockbuster movies? Or maybe you travelled, road tripping around our great state or flying to another country? Or maybe just relaxed and read a good book? However you like to relax, we will see everyone at the end of August. We have a wonderful school year planned.
The FALL RETREAT is right around the corner and, this year, Mentoring Academy is traveling north to Marin County to the WESTMINSTER WOODS. This location has a lot to offer with swimming, volleyball, basketball, campfires, cabins, meeting rooms, hiking, and so much more. We have plenty of activities planned too. It will be four days of adventure and a great way for teachers and students to get to know each other before classes start the day after Labor Day.
​
Parents and Students, there should have been an email sent out with details and a packing list. If you want to see more, Westminster has a website:
​
FALL RETREAT: WESTMINSTER WOODS
A big thanks to all the students, parents, and Mentors who contributed to the building of our new classrooms. Mentoring was a construction zone for the end of summer but the new rooms are looking wonderful. Thanks, all!
Classes are in full force at Mentoring as we offer more classes than ever before. For the Sciences, Mentoring has Neuro Psychology, Chemistry, Conceptual Physics, & APEs Lab. History has World and U.S. History. Mathematics includes Algebra I & II, Math Lab, and Pre-Calculus. The Arts offers Photography, Traditional Art, Digital Art, Yearbook, and Art History. Foreign Language includes Spanish along with a variety of other choices through Rosetta Stone. English I through IV and Government/Economics. And don't forget College Advising too.
New school year and a new location for our Fall Retreat to kick off the school year. WESTMINSTER WOODS, in Occidental, California, offered a great location for Mentoring's needs. Assessments. Campfires. Capture the Flag. Volleyball. Swimming. Hiking. Round Robin events. A Talent Show. And so much more. New students, returning students, and Mentors gelled well for four days with everyone getting to know each other.
The end of September saw our first COMMUNITY DINNER as we opened our doors for families, new and returning, to join the students and Mentors for a night of food and fun. Live music was provided by Ethan, Katie, Milo, Mickey, and Mentor Joe. Photos and Videos were shown of our Fall Retreat to the Westminster Woods. And parents got a glimpse of our new classrooms.
Fall is here and the holidays are right around the corner. Classes have been going for over a month and the school has been busy with many activities and classes.
CREPEVINE FUNDRAISER
WED., NOV. 14th 3pm - 8pm
MAPS, the Mentoring Academy Parents group, has been busy in the new school year. Led by new President Yasmin Carim, the group has set up a wonderful school fundraiser with local restaurant CREPEVINE. 50% of the proceeds from 3pm to 8pm on Wednesday, November 14th will go to benefit the school. This is a great opportunity to support the school and get some yummy food. I recommend the Tuscany crepe and a Safari Cooler myself. Just bring in the flyer below.
A message from parent Sam Saliba for GIVING TUESDAY
& The Mentoring Community.
​
Facebook and PayPal will match donations to eligible US-based nonprofits starting at 8 am ET (5 am PT) today on November 27 and continue matching until the $7 million match runs out. There will be a cap on matching donations of $250k per nonprofit and $20k per donor. We'll receive an email after November 29 to let us know if our donations or fundraiser was matched.
​
Facebook supports donations made within the US to fundraisers using the following payment methods: Visa, MasterCard, American Express, Discover and PayPal. Facebook charges no fees for donations made to nonprofits.
On Wednesday, October 31st, the grim grinning ghosts came out to socialize at Mentoring. Students and Staff brought out their Halloween Best for a day of classes, ghost stories, and treats.
Our first trip to the Berkeley Rep this year was for the play FAIRVIEW. The play takes on stereotypes, race, and perceptions. We couldn't take photos during the performance but we can show our adventures getting to and from the Berkeley Rep.
MAPS CREPEVINE FUNDRAISER
A big thanks to all who came by the CREPEVINE on College Avenue on November 14th for the MAPs fundraiser. Yasmin will probably have the totals but it looked like a success with lots of yummy food.
ANTIGONE: A MENTORING PLAY
Recently, teacher Joe Hedlind's English classes performed a modern take on the classic play ANTIGONE. Students gave a splendid performance including some pasta tossed in to the audience. Well done, all.
We just finished up NOIR WEEK in the Photography and Yearbook classes. Every November, we take the time to dim the lights and switch the cameras to the Black & White mode and experiment with light and shadow. The results were fantastic.
APES ENVIRONMENTAL SCIENCE
The week before the Thanksgiving break saw one of the fun labs in the APES Environmental Science class. Students performed a mock mining operation using tools, mock fines, and penalties designed to simulate a real life situation. There was also a surprise or two for those that did the digging.
MENTORING
EDUCATIONAL
EVENING
Thursday, February 21st, 2019
Parents & Staff....Mark your calendars. 6pm on Thursday, February 21st is the MENTORING EDUCATIONAL EVENING. Part Potluck, Part Talk and Discussion, this meeting has parents sharing their knowledge on education. This meeting, Carrie Lindemuth will discuss "Executive Function & High Schoolers" for a one hour talk. Future meetings will cover topics such as "What Happens when your Kids go to College: A Mental Health Perspective" and "Taking a Gap Year between High School & College".
Instructor Isabella DiBari's Senior English class recently presented to the school several presentations on the subject of POST TRUTH and the MEDIA. A follow up Tea Time discussing the subject gave the students a chance to ask questions and follow the topic further.