Do Something Extraordinary
5951-B College Avenue, Oakland, CA 94618
Every person is unique. Our Mission is to provide for each student, the most effective,
personalized, vibrant, human, compelling and engaging learning environment possible.
MENTORING
ACADEMY
IS OPEN!
2021 is here! With COVID-19, perhaps your child has fallen further behind and needs help getting back on course? Maybe there is make up work to be done?
Mentoring Academy can help!
Be it an online course, or, if we flatten the curve, a class live and in person, Mentoring has a full range of courses to choose from that are A-G compliant with the UC system.
​
Email Director John Muster at johnmuster@mentoringacademy.org for more information or visit one of our upcoming

Zoom Information Sessions

.
ZOOM
INFORMATION
SESSIONS:
Want to learn more about Mentoring Academy but can't leave the house? Now you and your child can see and learn all about our school from one of our

NEW ZOOM INFORMATION SESSIONS

.
​
Email our Director

John Muster

at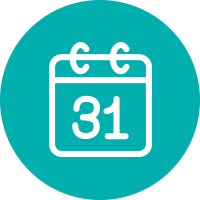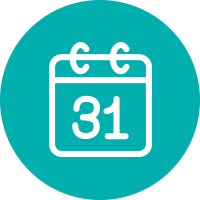 Tuesday, 2 June - Monday, 7 June
Extraordinary Program
​
Tuesday, 8 June - Wednesday, 9 June
Extraordinary Program Day Trips
Thursday, 10 June
Rest Day
Friday, 11 June
Prep for Graduation
Saturday, 12 June
Graduation
​
Sunday, 13 June
All School Lunch and mIniature Golf
Monday, 14 - Friday, 18 June
Staff Meetings
Wednesday, 16 - Friday, 18 June
Student/Parents/Mentors Conferences
​
Monday, 28 June
Summer School Begins
​
Friday, 13 August
Summer School Ends
​
Monday, 23 August - Friday, 27 August
Staff Development Meetings
​
Sunday, 29 August - Thursday 2 Sept.
Fall Retreat
​
Monday, 16 September
Labor Day
​
Wednesday, 8 September
Fall Classes Begin
​
Monday, 22 November - Friday 26 Nov.
Fall Break
SHOP & GIVE
WITH AMAZON SMILE
Help support Mentoring Academy by shopping with Amazon Smile and choosing Mentoring as your nonprofit to donate to.
A percentage of the purchases you make with Amazon will go towards sustaining our mission. Click the button below to register.
You still have time to have your son or daughter learning, thriving, and moving forward with their education this school year. E-mail or Call Mentoring's Director John Muster for all your questions and concerns.
Ready to sign up? Just click the button for our application form and e-mail or mail it to us.
In November, Mentoring Academy had its Socially-Distanced Safety Education Day where Students and Mentors could get certified in First Aid and CPR. This was also one of the few times we could all meet in person rather than on Zoom.
As COVID-19 still keeps many from assembling, Mentoring Academy is off and running with the beginning of the new school year on Zoom. Our FALL RETREAT began with 3 days of activities on Zoom so that Students, Staff, and Parents could get to know each other.
Activities included viewing the documentaries JOHN LEWIS: GOOD TROUBLE and THE HUMAN ELEMENT with discussions the next day.
Workshops included writing a letter to your future self, Pictionary, Dance Movies, Music Appreciation, and Candy Construction.
​
Visiting lecturer LISA DOWNING gave a presentation called "So You Want More Happiness?"
​
Day 2 involved and VIRTUAL MUSEUM TOUR from a selection of museums from around the globe.
​
And JOHN MUSTER did a presentation on how to make Bread.
1/1
The News Reports Bay Area Parents' Concerns:
• So much education did not happen during the shelter in place.
• Large classes resulted in my young person being left out.
• Although bright and wanting to learn, the school does not fit my student's needs.
• How can we help them recover from this experience?
​
Mentoring Academy Programs to Address the Problems
In each of the following programs, whether via Zoom, or in-person at our site on College Avenue near Rockridge BART, the classes are very small, 2 to 7 students to provide personal attention. Professional mentors engage each student in class and in individual meetings to master the content, motivation and other issues that impact student's success and self-view. There is a commitment to developing relationships among the students and each one's being a part of the community.
​
The following is a quick summary. For more detailed information and to get your questions answered, please call John Muster, head of the Academy at
510-345-3000 ext. 1.
2020-2021 High School Program
The high school program is fully accredited, college preparatory, personalized, relationship driven, community based and mastery oriented. We identify each student's evolving skills, needs and goals, then support their growth through active engagement with projects, content, fellow students and mentors. Please visit our website.
​
INFORMATION SESSION DETAILS
*** NEW***
Make an appointment that works for you!
Email John at johnmuster@mentoringacademy.org to set up an appointment.
​
Using Internet Zoom so prospective families can actively participate.
For meeting invite, please click the button below
to send an email to John Muster
​
EMAIL JOHN FOR INFO SESSION'S ZOOM LINK
The Session Content:
• Facilitates conversations with current school personnel, students and parents.
• Provides answers to specific questions about the support students need to grow from eighth graders to college students.
• Identifies the main features of Mentoring Academy and specific needs of potential students so families can make informed decisions about applying.
Mentoring Academy
It is the relationships and the individuals that really matter.
Mentoring Academy is a community of learners who strive to meet the unique needs of each student academically, socially, and psychologically.
It is a fully accredited, independent, progressive, college preparatory high school community that fosters dramatic student success.
Our goals are to:
* Provide the most effective and engaging learning environment possible;
* Support individual students as they explore human achievements and relate those advancements to their own interests;
* Facilitate development of each student as a successful young person.
High school should not be painful,
should not be lonely,
and certainly should not contribute to loss of self-worth